New Delhi, July 6, 2022 : The Union Agriculture and Farmers Welfare Minister Shri Narendra Singh Tomar virtually inaugurated the joint conference of the Indian Council for Research on International Economic Relations (ICRIER) and National Stock Exchange (NSE) from Gwalior today. On this occasion, Shri Tomar said that as a result of the hard work of farmer brothers and sisters and farmer friendly policies of the government, today India stands among the top two producers in the world in terms of most agricultural products. He said that India's organic products are in demand across the world and despite the adverse conditions like corona epidemic, agricultural exports from India touching Rs. 3.75 lakh crores is a good sign. In such a scenario, we must sustain the quality of our agricultural products and ensure it meets the global standards.
The conference on "Getting Agricultural Markets Right" has been organized jointly by ICRIER, one of the leading economic think tanks of the country, and the world's largest exchange, – NSE. The chief guest, Union Minister Shri Tomar said that India is a country with diverse climate and there is a possibility of very favourable weather for farming.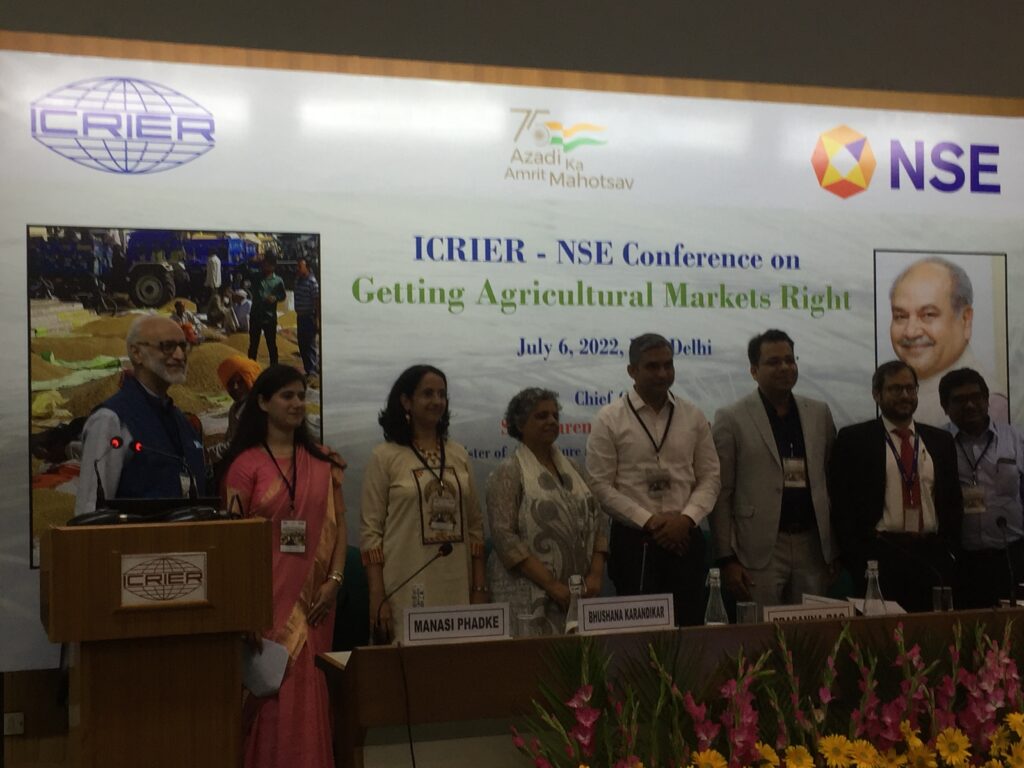 "Our agriculture sector is very strong, which stands tall even in adverse conditions. Recently, even during the Covid crisis, when the whole world had almost come to a standstill, then despite the lockdown, all agricultural activities like sowing, harvesting, marketing etc. continued uninterrupted. Indian agriculture sector is vast and a majority of our population depends on agriculture, so necessary changes have been made by the government for its progress and scholars also keep supporting the government through their suggestions, all of which will benefit the agriculture sector. Several initiatives have been taken under the leadership of Prime Minister Shri Narendra Modi in the last 8 years for the development and management of agriculture. One thousand mandis across the country have been linked with the National Agricultural Market (e-NAM) and the process is on to connect the remaining mandis. Efforts have been made by the Central Government to enable farmers to get remunerative prices for their produce and to adopt technology in agriculture," he said.
Shri Tomar expressed confidence that the best proposals would come out of the deliberations during the conference, which would guide the formulation of better policies. ICRIER Chairman Shri Pramod Bhasin and NSE Managing Director and CEO Shri Vikram Limaye also addressed the conference. ICRIER Chair of Agriculture, Professor Shri Ashok Gulati,NSE Director and Chief Executive Dr. Deepak Mishra, NITI Aayog member Prof. Ramesh Chand Dr. Purvi Mehta, Deputy Director, Global Growth and Opportunities, Bill and Melinda Gates Foundation, and Mr Tirathankar Patnaik, Chief Economist were among the panelists and dignitaries present in the conference.