New Delhi, 19th July 2022: LG Electronics (LG), one of the leading consumer durable brands is bringing its lineup of new upgraded Gram laptops. Ultra-light, ultra-portable and boasting exceptional performance and long battery life, the new upgraded models continue the brand's legacy of go anywhere computing convenience. Stylish designs with additional new features have made the laptops faster and even more powerful.
The diverse lineup includes four exciting new models with 16:10 aspect ratio screens: LG Gram 17 (model 17Z90Q), LG Gram 16 (model 16Z90Q), LG Gram 16 (model 16T90Q- 2in1), and LG Gram 14 (model 14Z90Q). With more screen space than most laptops' 16:10 displays, the latest LG Grams can display more information at once. The new anti-glare panels further prevent screen reflections during the day or while outdoors and while the full HD IR Webcam transforms the video conference experience.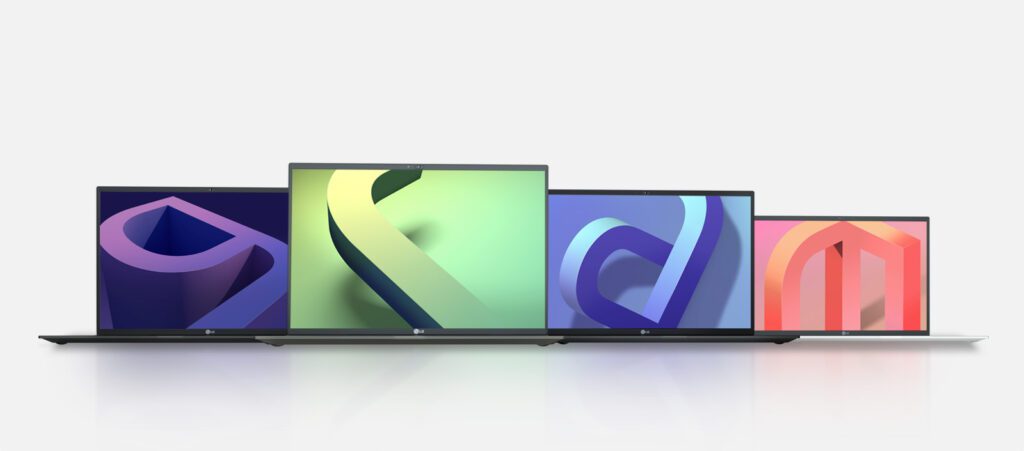 Commenting on the occasion, Hak Hyun Kim- Director- Home Entertainment- LG Electronics India said, "LG Gram has been designed to maximize consumer usability. The new models with additional features like facial recognition and noise cancellation aim at transforming the user experience. We provide our customers with the latest cutting-edge technology to enhance their lifestyle. We believe this new 2022 LG Gram lineup will set new standards in user experience, and we are confident our customers will love it."
Sharing his views on the launch, Mr. Akshay Ahuja – Director, Consumer Electronics, Amazon India said, "We are happy to launch LG's new and exciting range of LG Gram laptops during the much awaited shopping event – Amazon Prime Day which is on July 23 & 24th this year. I am confident that our customers will appreciate the best-in-class features the laptops have to offer. At Amazon we continue to build a strong portfolio in the laptop category providing customers withvast selection, unmatched value, fast and reliable delivery and a great shopping experience. Amazon Prime is designed to make your life better every single day. Prime offers the best of shopping and entertainment. Go to www.amazon.in/prime to join Prime today!"
The new range of Gram laptop will be available both in online & offline channel.
LG Gram new range will be priced starting at INR 94,999 in India, and will be available in three sizes 14inches, 16 inches and 17 inches.