New Delhi, September 7, 2022: The U.S. Chamber of Commerce's U.S.-India Business Council (USIBC)'s India Ideas Summit 2022 was organised today at the Taj Palace Hotel, New Delhi. Focussed on the theme of Maximizing the Next 75 Years of US-India prosperity, the day saw senior ministers, policy makers, influential commentators and business leaders from India and the US deliberate and debate on strengthening business relations between India and the US.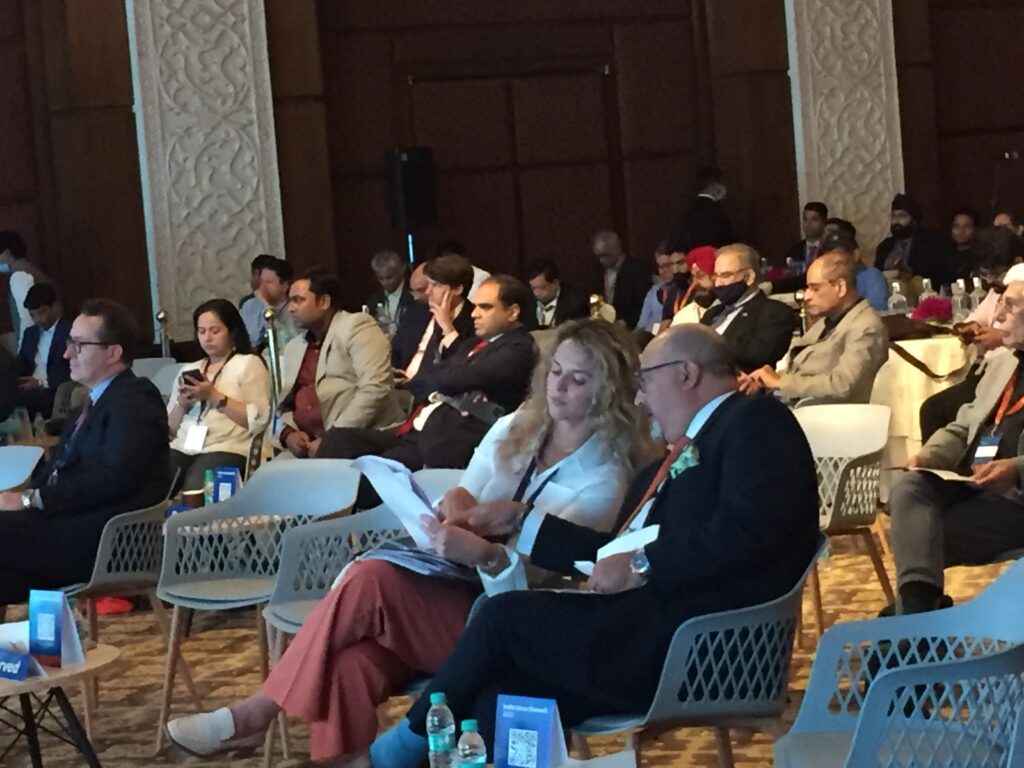 Following a traditional lamp lighting ceremony and plenary addresses at the on-ground event, India Ideas Summit 2022 was inaugurated by Smt. Nirmala Sitharaman, Hon'ble Minister of Finance & Corporate Affairs, India. Commenting on US-India relations, Smt. Sitharaman said "In the last eight years, there has been a strengthening of interactions between the US and India. We understand each other's compulsions and challenges and will work together to overcome hurdles. Our shared values and belief in democracy will help us address common challenges related to the economy, energy security, ongoing conflicts, and an overall environment of uncertainty. I am confident that India's key strengths – the size and diversity of the Indian economy, availability of skilled manpower and the progress made in digital transition – will enable the country's economy to comprise30% of the global GDP in the next 20 years. In the process, India and the US will become the engines of global growth. Both nations have much in common and can collaborate for global good in these difficult and challenging times".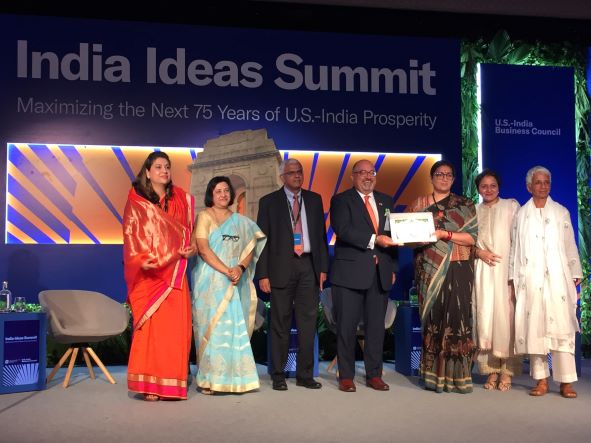 In his opening address, Ambassador (ret.) Atul Keshap, USIBC President said "The progress that is happening in India would have looked impossible a few decades ago. From building of world class infrastructures to cutting edge research in healthcare, robotics and computer science, and in unified and interlinked payments and identity systems, the country has brought alive the dreams of an entire generation of Indians. From reduction of waterborne illnesses by 66% in just two years to the doubling of road construction since 2014 and the deployment of clean energies, we have seen tremendous progress which has fueled India's rise as the 5th largest and fastest growing major economy in the world. The United States and our member companies have been privileged to be a part of this growth story. As we look to write the next chapter of India's collaboration with the US, I can see our two countries working together on the great challenges of our time. Our governments and industry can collaborate to grow and govern the digital economy with frameworks that promote free enterprise and free people. We can lead in creation of clean energy technologies and build a free-world supply chain for secure access to the things we need – food, medicine, semiconductors and rare earth minerals to run a digitalised net zero economy".