A SOLO EXHIBITION ACROSS 4 CITIES |DELHI – MUMBAI – KOLKATA – BANGALORE
New Delhi, November 4, 2022 : 'Infinite Light', a major and multi-genre upcoming exhibition of the work of the renowned artist Paresh Maity, is a show of the kind that, neither in scale nor grandeur, has India witnessed before. With the show opening in the country's capital on the 5th of November, 2022 at Bikaner House, sculptures and Installation from this body of work will also be showcased at the India Habitat Center from the 11th of November onward. Brought together by four (4) galleries representing the artist, the exhibition is spread over a period of five (5) months, across the four (4) metro cities of Delhi, Mumbai, Kolkata and Bangalore, and brings together the various art forms that Paresh has explored during his artistic journey. The vast repertoire of artworks on display span a time frame from the 1990's to his most recent creations, each one bearing his signature strength and mastery over medium and colour, combining elements of paintings, large scale installations, sculpture, theatre and soundscape.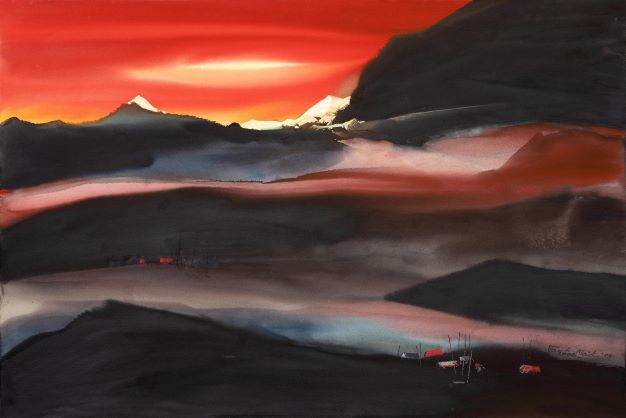 Exhibition Curatorial Advisor Ranjit Hoskote says "Paresh Maity's art embodies a deep fascination with light as a shaping power, with colour as a ground of being, and with the human being as witness and participant in epic-scale cosmic dramas. This exhibition maps his investment in painting, drawing, sculpture and installation, as well as his quiet and lifelong preoccupation with ceramics. In each of these forms, Maity translates into aesthetic propositions his memories of landscape and riverscape, the sensations he has absorbed during his journeys across India and the world, and his ceaseless excitement in the face of the world's changing moods and seasons."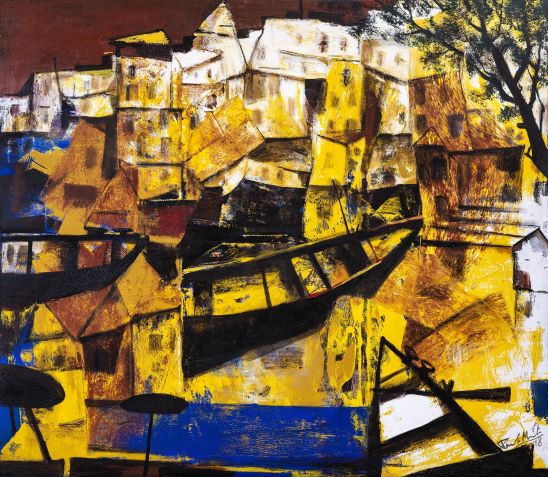 The artist has been working tirelessly to realize this project, and he (Paresh Maity) says: "This exhibition is a culmination of years of quest, seeking to capture the essence of nature. The most important inspiration in my work is nature. It is nature that makes me want to paint. As an artist I observe, perceive and imagine – an image forms itself which I then express on canvas.
Impulse is always there, it is inherent, when I paint I try to express that inner essence and depict that onto my artwork. After all, I am deep down a spiritual person. It is the spirit that drives me and my work. In life while we try to capture what we see, we also keep changing our way of seeing changes. The way I looked at a landscape 30 years ago is not what I see now. A foundation of minimalist moods has entered my approach, it dictates what I translate onto the canvas or the paper. I am enamoured by the magic of light. I live every day of life just absorbing and understanding light for its qualities of magic and caprice. Colour helps to express light, not the physical phenomenon. It is not easy to capture it. Sometimes I feel as I am chasing it, it has gone. This elusive quality compels me to study it closer. You can see this play of light in almost all my works. Even in abstraction you can see the play of luminosity. My journey has led me, not only to the discovery of the chiaroscuro of light and shade, but also to an inner tranquility – a quiet glow which I hope will act as a beacon of light to guide me on my journey in the years to come."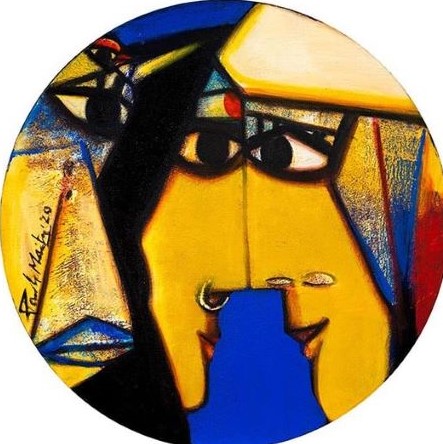 Honoured with the Padma Shri by the Government of India, Paresh has held more than eighty solo exhibitions of his work across the globe in the course of his career. His works have been acquired by major institutions including the British Museum, London, the Rubin Museum of Art, New York, the National Gallery of Modern Art, New Delhi, and the Birla Academy of Art and Culture, Kolkata. Several books have been published on his art. Among his public art is a monumental painting at Terminal 3, Indira Gandhi International Airport, New Delhi, one of the longest paintings in the world.