New Delhi, November 9, 2022 : The Confederation of Indian Industry organised the 10th CII India Retail Summit 2022 with the theme Indian Retail: It's not One but Many Different India's. Retail is an important growth engine for the Indian economy, being the third largest sector in the economy with a contribution of more than 12% to GDP. Further, the sector employs more than five crore workers while also providing significant indirect employment to adjacent sectors such as warehousing, logistics, construction, and packaging.
Aided by government initiatives and a strong push from private players, retail has also been one of the country's fastest-growing sectors. The sector has recorded a CAGR of more than 10% over the past five years thereby consistently expanding its share in India's GDP.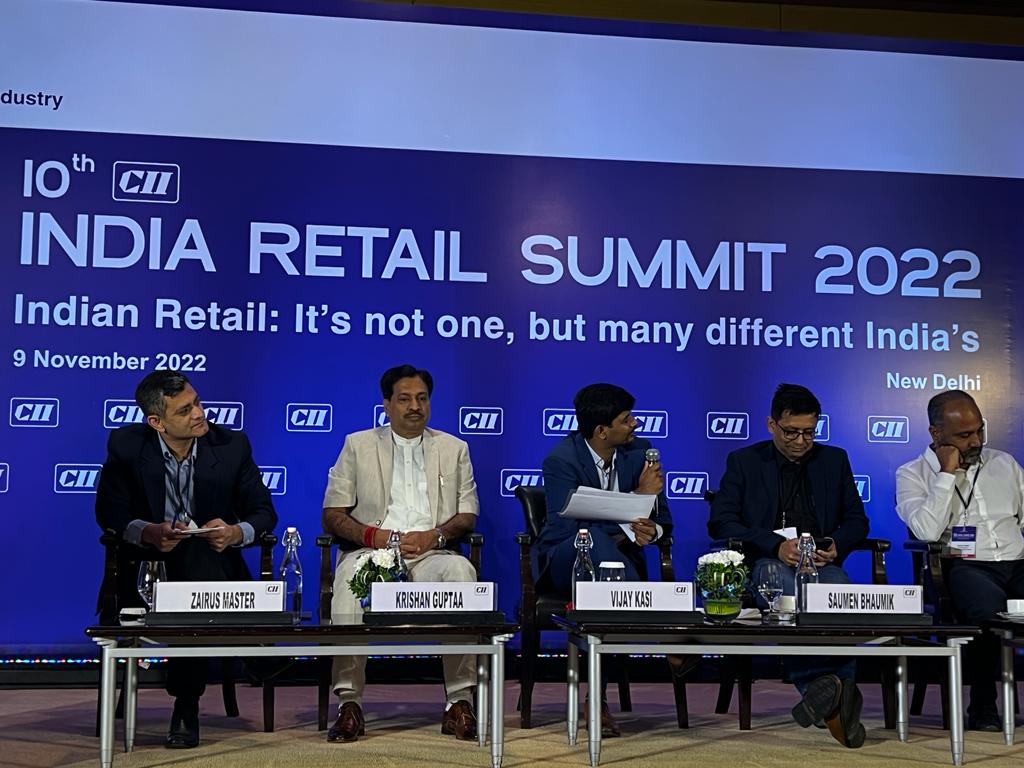 Mr Varun Khaitan, Co-Chairman CII National Committee on Retail & Co-founder, Urban Company, said, "Over the last decade the Indian retail sector has grown from $460 billion to $780 billion in 2022. The decade has seen overall growth of the retail infrastructure both digital and physical and openness of consumer to new formats. Over the next few decades we will see more growth and expect India to become a national economy which will be driven by the growth of the middle and upper segments. Entire retail sector will grow faster to 1.8 billion dollar and at the end of this decade grocery segment will grow 2 times and non-grocery segment will grow much faster. $1 trillion is already being added to the retail economy and will make the sector more dynamic. This will be further driven by expansion of middle and top income household. Will need government support for growth of the sector as the future of retail sector will see an omnichannel approach for a more blended strategy for which there is a need for a common regulatory framework across different channels and formats."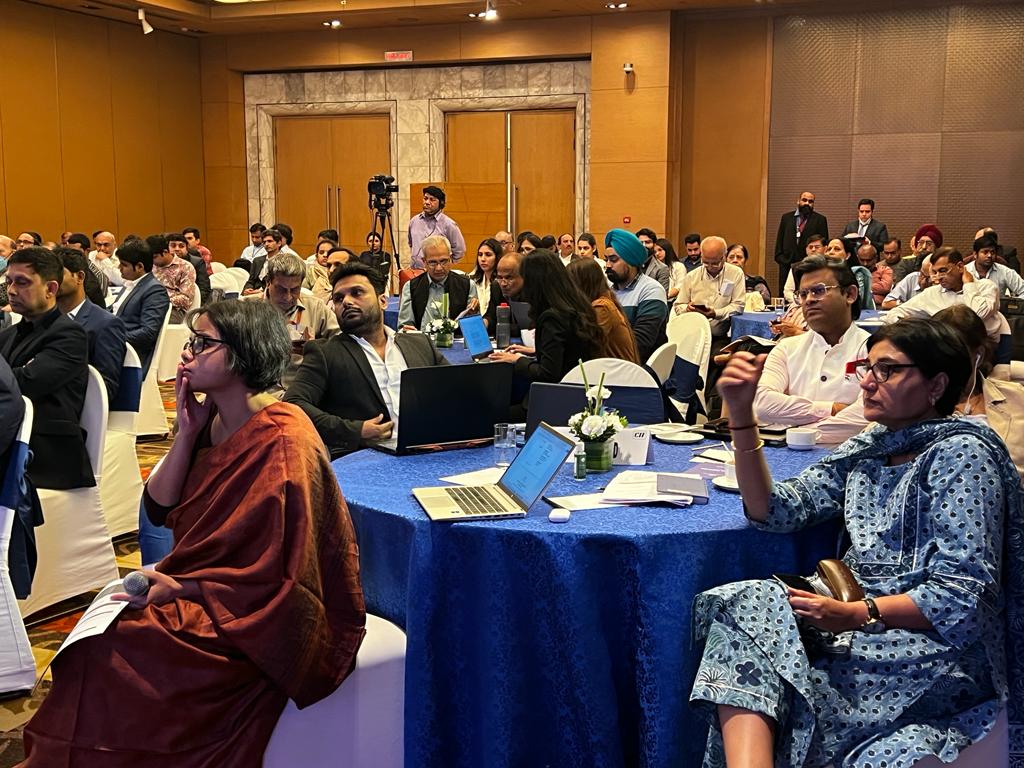 Mr Shashwat Goenka Chairman, CII National Committee on Retail & Sector Head-Retail & FMCG, RP Sanjiv Goenka Group, said that Indian economy is a resilient economy and the retail sector will be driven by consumption and socio-economic development. Indian consumption has seen a steady growth and despite the pandemic has seen an increase by 24% and 18% increase in July compared to 2019. Overall Indian retail is expected to reach $2 trillion by 2032. The growth of Indian retail will need to be inclusive of the diverse Indian consumer's taste and different ethnicities which will drive consumerism. This would make India a microcosm of many retails for which retailers must diversify. This would also necessitate the need to strengthen the omnichannel retail. Retailers need to catch up and online sales will help in addressing the pent up demand. Due to the pandemic, retail sector shot through multiple channels and is predicted that in the next decade the sector will expand its footprint across many formats. Growth over the next few years will be 20% and will come from e-commerce. The retail sector is a critical link in achieving sustainability goals. Retailers can achieve this goal by leveraging their value chains which will help in achieving its net zero targets therefore India's retail industry can contribute to a significant reduction. There is a lot of support needed from the Government such as the need for an Integrated National Retail Policy, laws, regulations and clearances. There are also state specific nuances that needs to be addressed. Maharashtra and Andhra Pradesh have already come up with state specific policies and other states should also do likewise. India needs to be promoted as a global shopping hub to promote the heritage of the country and for the longer term, policy clarity is needed with a high level of playing field accompanied by improving access to capital. There is also a need to expand labour participation and improvement of productivity."

Mr Marzin R Shroff Chairman CII India Retail Summit, said that, "We have a digital, manual, young and old India and covid has made the industry more resilient."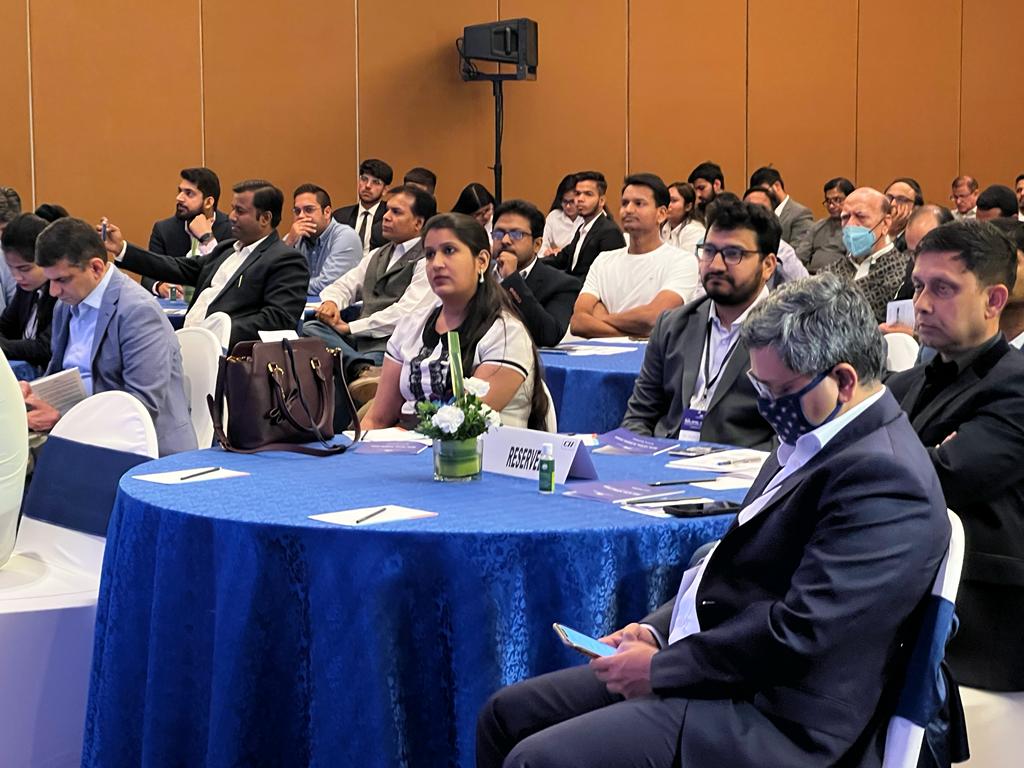 Indian retail is the largest contributor to economic development in India and under the vision of Prime Minister there can be transition of Indian retail toward sustainability focusing on carbon dioxide emissions which can be carried out by addressing the retail value chain. At this platform a CII-Kearney report titled White Paper on Sustainability was launched. The report mentioned that there are 4 dimensions to achieving net zero in retail which are defining targets, challenging organisational functions, inspiring and strengthening the entire retail ecosystem to bring down emissions.