Mumbai, November 26, 2022: Couturier Manish Malhotra has pioneered the first-ever beauty portfolio from an Indian design house. After a series of robust ranges in eyeshadows, Hi-shine lipsticks, eyeliners and nail paints from his beauty brand Manish Malhotra Luxury Makeup, exclusively by MyGlamm—a one-stop shop for all things luxurious and beauty, adding to this collection, Manish Malhotra Luxury Makeup now introduces the high fashion base range which includes an indulgent primer, concealer, foundation, and compact powder, that perfects to achieve that flawless goddess-like matte finish, which enhances any glamorous look #StarringYou.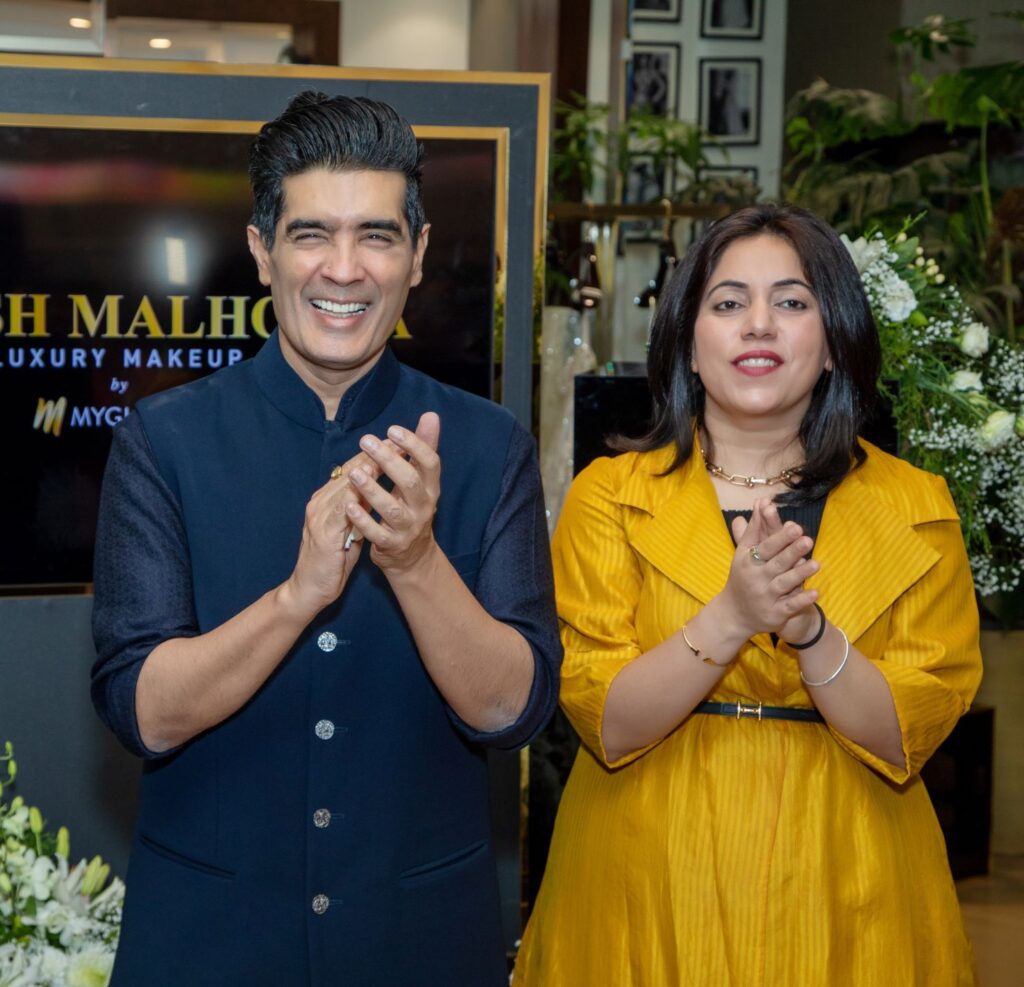 To further add to your makeup experience, the brand also launched Powder Matte Lipsticks in 12 intensely pigmented shades. Enriched with Maracuja Oil to prevent collagen degradation and sun damage, the luxurious, moisture-matte long-lasting lipsticks give you a powder kiss finish, encouraging you to #ShowYourBold and to be whatever you want to be. Making the Manish Malhotra Universe more accessible, the designer has personally curated both the 'Face Makeup Range' and the 'Powder Matte' Luxury Lipsticks range, marrying the best of makeup and skincare.
The couturier unveiled the brand's biggest launch of the year at his Flagship Bridal Store in Mumbai on November 25, 2022, and spoke about how makeup is not about beauty, but an extension of who you are and has the power to bring out the star within you, make you the main character. To make the event experience more personalized for the attendees, the event had an experiential counter wherein they could personalize all their vanity kits making it exclusive only for them.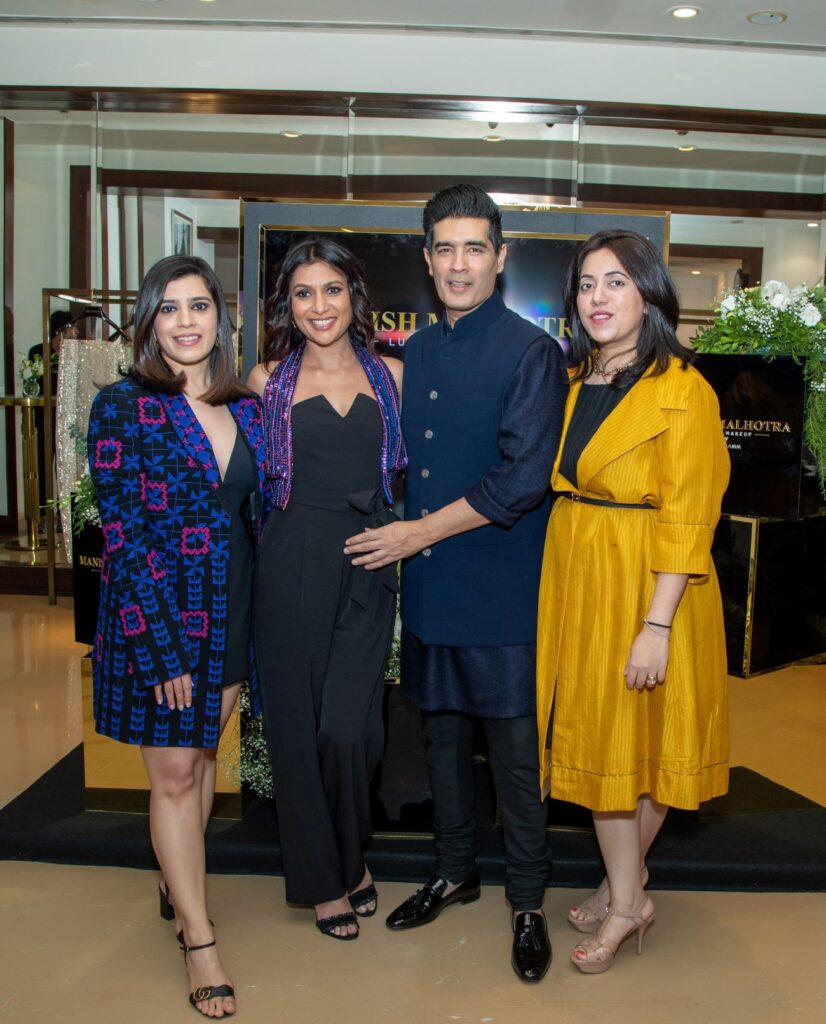 Commenting on the launch, Manish Malhotra said, "This new face range is not just a collection but an experience for our consumers who want to achieve a flawless and glamorous makeup look. The range introduces you to the star within. The confident, glamorous diva who was born ready to own every moment. You belong to the centre stage every second of every day. And we're here to empower you, your dreams, your desires, and your aspirations. We're here to celebrate you in your infinite glory. Because a life starring you is meant to be celebrated in luxury.    
Sukhleen Aneja, CEO, Beauty & FMCG Brands, Good Glamm Group, "We are thrilled to introduce the first-ever beauty portfolio from an Indian design house. Manish Malhotra Luxury Makeup is the ultimate stop for luxury beauty. The collection – featuring a primer, concealer, foundation, and compact powder – is the first ever long wear face makeup ranges from the house of Manish Malhotra. It is meant for you to #AceYourBase and make your makeup experience indulgent from start to finish. It is an easy way to step into the glamorous Manish Malhotra Universe."
Riddhi Malhotra, Business Head Manish Malhotra Beauty and Manish Malhotra Jewellery said,"It's been 4 years since we started Manish Malhotra Beauty exclusively by MyGlamm and we are very proud of the journey so far. We are continuously expanding our product portfolio with very exciting new launches. With the launch of our face range, it makes us one of the largest luxury makeup portfolios offered by an Indian designer brand. Our new range of makeup products are made to be an inseparable part of every woman's life. Be it a party, a wedding, a festive event or any occasion, our makeup allows you to express yourself in all your glory."