Karnataka, December 31, 2022 : Union Home and Cooperation Minister Shri Amit Shah today laid the foundation stone of the Central Detective Training Institute (CDTI) at Devanahalli in Karnataka and inaugurated the residential and administrative complexes of the Indo-Tibetan Border Police (ITBP). The residential complexes of ITBP inaugurated by Shri Amit Shah include Residential Quarters, Joint Building, Barracks for 120 Jawans, Staff Officers' Mess and Officers' Mess. On this occasion, Chief Minister of Karnataka, Shri Basavaraj Bommai, Union Minister Shri Prahlad Joshi and many other dignitaries were present.
Shri Shah said the country will also have to focus on challenges in metropolitan areas, and there is a need to change our strategy through research and practicing with results, as city policing is going to be more challenging in the near future. He said, CDTI would help in fulfilling all these objectives for the CAPFs as well as the police of neighboring States, which has been running since 1956. Shri Amit Shah said the centers built in Kolkata, Hyderabad, Ghaziabad and Rajasthan have made huge contributions and now the Government of India will work towards bringing equality among all these centers through coordination and support of BPR&D.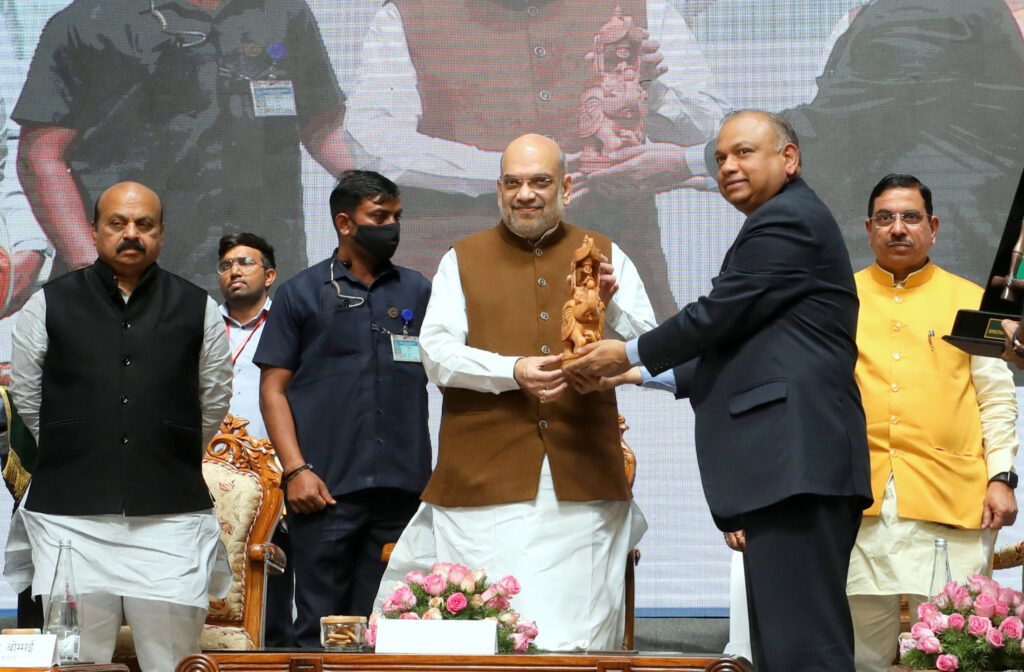 Shri Amit Shah said the CDTI will also serve the forensic needs of the neighboring States of Karnataka, Maharashtra, Goa and the UT of Daman-Diu. He said it is very important to have good law and order situation in the journey towards India's development, and in the last 3 years under the auspices of BPR&D, the government has made changes to help improve research, the results of which are also now becoming visible. Shri Shah said under its charter, BPR&D has also started creating verticals in new areas added by Ministry of Home Affairs, Government of India and Modus Operandi Bureau is also running under the aegis of BPR&D.