New Delhi, October 19, 2022 : Public Health is faced with new challenges and new opportunities to improve the health and wellbeing of populations in India. Opportunities for public health exist in raising the overall level of health literacy, enabling populations at large to take better control over their own health.
With a vision to ensure health for all, Confederation of Indian Industry (CII) organised 3rd Public Health Summit 2022 on the theme 'People, Public, Private Partnership for Excellence in Public Health' on 19th October 2022.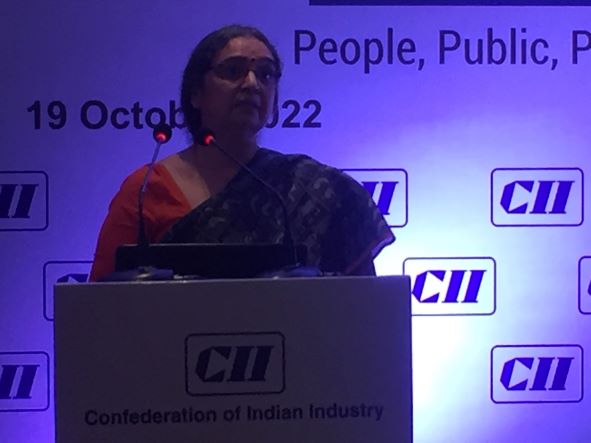 Setting the Context for the Summit – Dr Randeep Guleria, Chairman, CII Public Health Council and Former Director, AIIMS said "We need to look at health more comprehensively, from pregnancy to new-born care to adolescents to ageing, everything deserves attention. We need to focus on the lifecycle approach. The pandemic showed us the need for innovation. Telemedicine became so helpful during the lockdown. Chronic diseases were looked at home by tele medicine, which decreased strain on healthcare facilities. He highlighted the importance of the partnerships between academia and industry". He mentioned that we need to focus on preventive healthcare & we should reach out to people rather than they reach to us."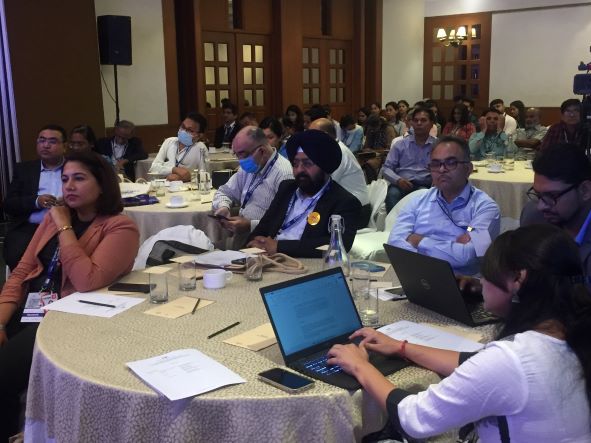 Addressing the gathering at the Summit – Ms Roli Singh, Additional Secretary & MD National Health Mission, Ministry of health and Family Welfare, Govt of India referred to the National health policy which places PPP a central pillar in implementing public health action. Formulation of the policy describes that government fills the gap in healthcare with private sector taking on an important role. she mentioned that in PPP model, a lot of things require granular level of understanding – attention to open bidding process, well defined risks associated with the PPP, time frame, performance linked payments, benchmarking of standards, and being measurable, in order to ascertain the viability of such collaborations.
Giving examples from across the globe, Ms Singh mentioned how successful PPP can bring about a positive change in the society. Talking about India, she reflected on a study done by NHSRC on nuances of successful PPPs in India and provides recommendations for such models to evolve and scale.
Dr Naresh Trehan, Chairman- CII Healthcare Council & CMD – Medanta, The Medicity said that "India has a huge opportunity to provide trained manpower to the world in the healthcare sector highlighting the fact that there is a dire need to have paramedical personnel. He emphasised on to revisit all the components of healthcare to rebuilt delivery like prevention, early detection, primary, secondary & tertiary care, and medical education. He also mentioned that Government has Done many things in the field of health and government has will to provide comprehensive health care to all. Hon'ble Prime Minister tis thinking for 25 years ahead. We can make India ideal state with collaboration of NGOs, international agencies, and industries.
He also said that the mission to merge Ayurveda with modern medicine is really the next big announcement which can in fact provide new care and treatment pathways for the world".
Dr Rajani Ved, Director – Health (India), Gates Foundation mentioned that "public health is people-centric. In the Public Private Partnership, we need sustained coordinated efforts by all the stakeholders & sectors. In the PPP model, the private sector provides a mix of goods and services, along with the government's help private sector has worked with the public directly and can also do a lot in this regard.
She also mentioned that at the hearth of public-private partnership is the need to strengthen the role of partnership. A shared vocab must exist between public and private dialogue. There is a need to bridge the existing evidence gap and check what works and what doesn't. Institutions like CII is working in this area and should come with more evidence and studies".