New Delhi, July 6, 2023 : A special ceremony was organized to commemorate the life of Late Shri DP Tripathi, fondly known as DPT, former Member of Parliament, Rajya Sabha Chief Spokesperson and General Secretary of the Nationalist Congress Party (NCP).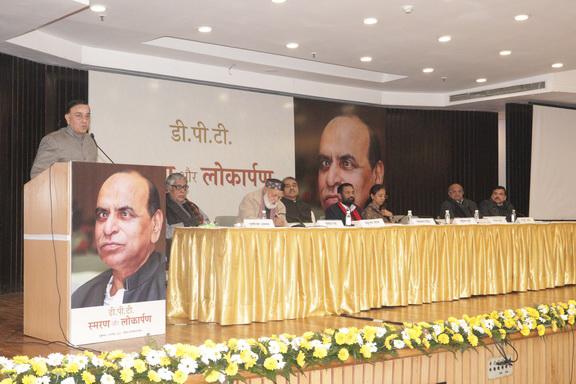 Presided by Kanishka Tripathi, Chairman, Vichar Nyas Foundation and moderated by Dr Purushottam Agrawal, the ceremony was followed by a launch of three books – Devi Ke DPT Banne Ki Kahani by Dr Pushpesh Pant and translated by Smt Vandana Mishra, Teri Mehfil Mein Lekin Hum Na Honge by Shri Sanjeev Ranjan and Sarvahara Samant DP Tripathi by Shri Raghavendra Dubey – capturing the life and legacy of DPT.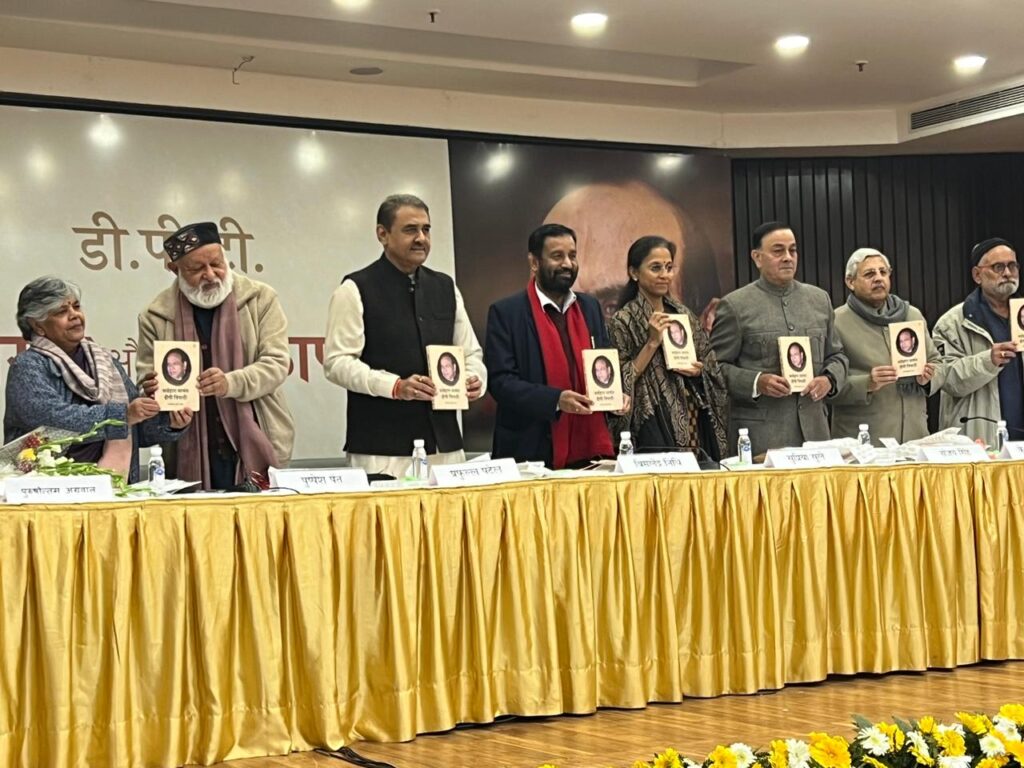 The ceremony was immensely graced by several leaders who paid tribute to the NCP stalwart. The book launch was attended by Smt Supriya Sule, Member of Parliament Lok Sabha NCP, Shri Praful Patel, Member of Parliament Rajya Sabha NCP, Shri K C Tyagi, Former Member of Parliament Rajya Sabha and General Secretary & National Spokesperson JDU,Shri Shyam Jaju, Ex National Vice President BJP, Shri Sanjay Singh, Member of Parliament Rajya Sabha AAP, Dr. Sanjay Singh Former Union Minister and Ex Rajya Sabha member BJP, His Excellency Dr. Shankar Sharma, Nepal Ambassador to India, Her Excellency Dr. Janice Darbari Honorary Consul General Republic of Montenegro, Shri Bimalendra Nidhi, Former Deputy Prime Minister & Home Minister Nepal,Shri. Samim Ansari , President Muslim Ayog Nepal among many others.
Devi Prasad Tripathi fondly called DPT passed away in January 2020 after a prolonged illness.