Greater Noida/ Delhi NCR – 10th October 2023 – The upcoming 56th edition of IHGF Delhi Fair, organized by the Export Promotion Council for Handicrafts (EPCH), is scheduled from 12th to 16th October 2023 at the state-of-the-art India Expo Centre & Mart, Greater Noida Expressway.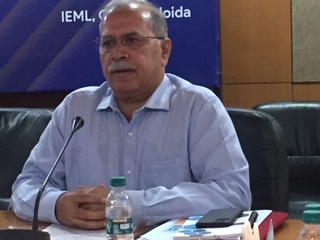 "With a dynamic interplay of products and design, the fair showcases abundant diversity of products for different lifestyles and living spaces. It opens up many prospects for sustainable living too. This editions structured with 16 gigantic halls, housing 14 major display segments of Home, Fashion, Lifestyle, Textiles, Furniture etc. The product assortment will feature housewares, home furnishing, furniture, gifts and decorative, lamps and lighting, Christmas & festive décor, fashion jewellery & accessories, spa & wellness, carpets and rugs, bathroom accessories, garden accessories, educational toys & games, handmade paper products & stationery and leather bags. With this edition we also start our Furniture exclusive show under the IHGF Delhi Fair brand name," shared Shri. Dileep Baid, Chairman, EPCH.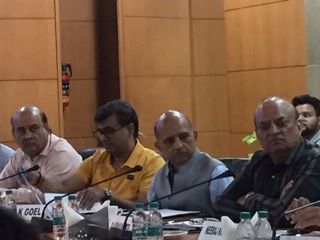 Dr. Rakesh Kumar, Chairman, IEML informed, "sustainability continues to be at the forefront of the product offerings at the IHGF Delhi Fair and there is renewed focus on sustainable & eco-friendly lifestyle products, created with materials and processes that are friendly to human and animal health as well as environment and ecology."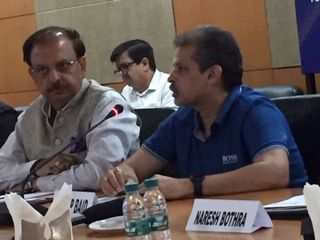 "To cater to existing buyers and draw new ones, the participation has been all inclusive with exhibitors ranging from medium and small exporters, artisans, entrepreneurs and designers, to India's leading manufacturer exporters," said Dr. Neeraj Khanna, Vice Chairman, EPCH. He further added that visitors profile to the show includes overseas buyers from across the globe comprising wholesalers, distributors, chain stores, departmental stores, retailers, mail-order companies, brand owners, buying houses and designers and trend forecasters.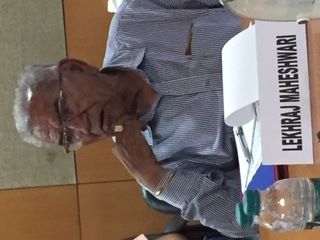 Shri Naresh Bothra, President, Fair Reception Committee IHGF Delhi Fair-Autumn 2023 added "Furniture is a segment that is seeing a growing scope as more and more markets overseas expand home & lifestyle products from India. To cater this section of buyers and be able to offer larger display spaces to the furniture exhibitors, EPCH conceptualized the IHGF Delhi Fair-Furniture. It is co-located with the IHGF Delhi Fair.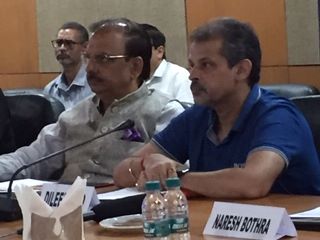 Exhibitors are manufacturers of furniture, woodcraft and other allied products. They are from all major manufacturing hubs and centres like, Saharanpur, Bhopal, Moradabad, Delhi, Jaipur, Jodhpur, Mumbai, Ahmedabad, Bareilly, Chennai, Mysore, Assam, Sikkim, J&K, etc. The highlight will be new mediums, sustainable products and novel designs, with inclusion of fresh entrepreneurial initiatives and makers from far-flung regions. The intent is to create a single destination to find furniture from all over India besides the major manufacturing hubs and clusters. This would include the many signature work and styles alongside globally renowned hardwood, cane & bamboo, new harvestable wood, reclaimed wood, recycled wood, drift wood, etc. Variety in metals, alloys, stone. Blends and use of leather, glass, horn & bone, and much more await discerning buyers."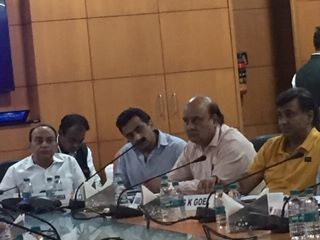 Overseas buyers from over 100 countries including Argentina, Algeria, Australia, Austria, Belgium, Brazil, Canada, Chile, Colombia, Denmark, Egypt, France, Greece, Germany, Georgia, Ghana, Hong Kong, Israel, Islamic Republic of Iran, Italy, Japan, Jordan, Kuwait, Lebanon, Mexico, Morocco, Malaysia, Mauritius, Nigeria, Norway, Netherlands, New Zealand, Poland, Panama, Peru, Philippines, Qatar, Republic of Korea, Russian Federation, Spain, Sweden, Saudi Arabia, Singapore, South Africa, Taiwan, Thailand, Turkey, Uruguay, United Kingdom, United States, United Arab Emirates, Vietnam, Venezuela, and many more have pre-registered to visit the fair.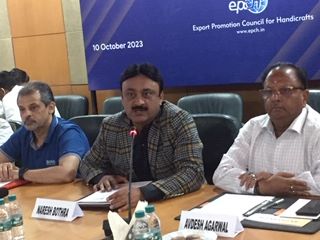 Buyers from companies/ departmental stores who have already confirmed their visit to the show include Potiers Homes,Argentina; Jasnor Pty Ltd, JTY Imports & Exports Pty Ltd 3760, L&M Home, Alimrose Designs, Australia; Flamant, Belgium; Nat Home Com. Imp. Artigos De Decoracao, Formas Coloridas, Brazil; Gibb and Daan, Simpli Home Ltd, Canada; Loulou du Pont Neuf, Vanam interiors, France; Concord GmbH, Maze Sourcing, Germany; Atlas World Limited, Hong Kong; ArconConfalone SRL, Italy; Dinnerware & Co., Habufa Furniture,` The Netherlands; Elegance Home, Russian Federation; Casa Barrera, S.L. Spain; Homestead Decore, South Africa; Home Centre, Marina Retail Corporation, Wayfair, UAE; Sainsbury'sSupermarkets, Indus Valley Furniture Ltd, My Doris Limited, United Kingdom; Rocco Home and Design LLC, TGX Corp, Urban Trends, Walmart, USA and many more, as informed by Shri. R. K. Verma, Executive Director, EPCH.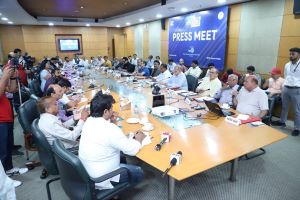 Shri. Verma, further updated that the show since 2014, has opened its gates to volume retail buying from renowned domestic players. Welcoming and facilitating the fast changing retail landscape in India fuelled by renewed buying dynamics and quest for international designs and premium products, IHGF Delhi Fair continues to host visitors from major Indian Retail/online brands including Amazon.com, DLF Brands Pvt Ltd, Fabindia Limted, Home Centre India, Home 360, ITC limited, Indian Bazaar, Miniso Lifestyle Pvt ltd, Snapdeal, Spencer Retail Ltd, Mishu Homes, Lulu Group India, Reliance Trends, The Bombay Store, Pepperfry Ltd, Nilkamal Limted, Westside and many more.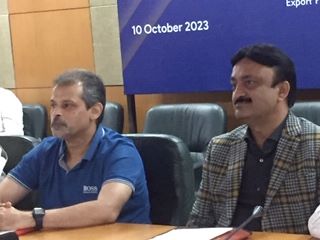 Industry insights will be presented by domain experts on subjects like, Leveraging International Multi-Modal Transportation to Optimize Supply Chains; Design, Trends & Forecast for Autumn/Winter – 2024; Creating a Successful Online Marketing Strategies for Global Growth and Crafting Success through Innovative Packaging Strategies, in course of the show.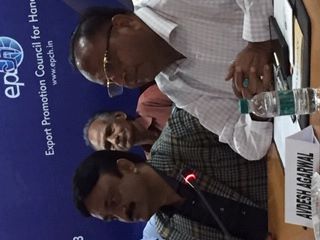 Export Promotion Council for the Handicrafts is a nodal organization for promotion of exports of handicrafts from the Country and create brand image of magic of the gifted hands of millions of artisans and crafts persons engaged in production of home, lifestyle, textiles, furniture, and fashion jewellery & accessories in craft clusters of the Country. The overall Handicrafts exports during the year 2022-23 was Rs. 30,019.24 Crores (US $ 3,728.47 Million) informed Shri R. K. Verma, Executive Director – EPCH.