Greater Noida, October 12, 2023 – The 56th edition of IHGF-DELHI FAIR – Autumn and DELHI FAIR FURNITURE 2023 being held concurrently from 12th to 16th October 2023 at India Expo Centre & Mart, Greater Noida Expressway was inaugurated today by Mr. Dileep Baid, Chairman, EPCH in the presence of Dr. Rakesh Kumar, Chairman, IEML; Dr. Neeraj Khanna, Vice Chairman, EPCH; Mr. Naresh Bothra, President, IHGF Delhi Fair-Autumn and Delhi Fair-Furniture 2023 Reception Committee; Mr. S K Goel, Vice President, IHGF Delhi Fair-Autumn and Delhi Fair-Furniture 2023 Reception Committee; Members of Committee of Administration, EPCH; Mr. Raj K Malhotra, Mr Ravi K Passi, Mr. D. Kumar, Mr. Sagar Mehta, Mr Salman Azam, Mr. Girish Agarwal, Mr. Lekhraj Maheshwari, Mr. Naved Ur Rehman, Mr. Arshad Mir, Mr. Simrandeep Singh Kohli, Mr. Rajesh Jain, Ms. Jesmina Zeliang, Mr. K. L. Ramesh, Mr. Hansraj Baheti, Mr Muchalla, COA Members and Mr Najmul Islam were present informed Mr. R K Verma, Executive Director, EPCH.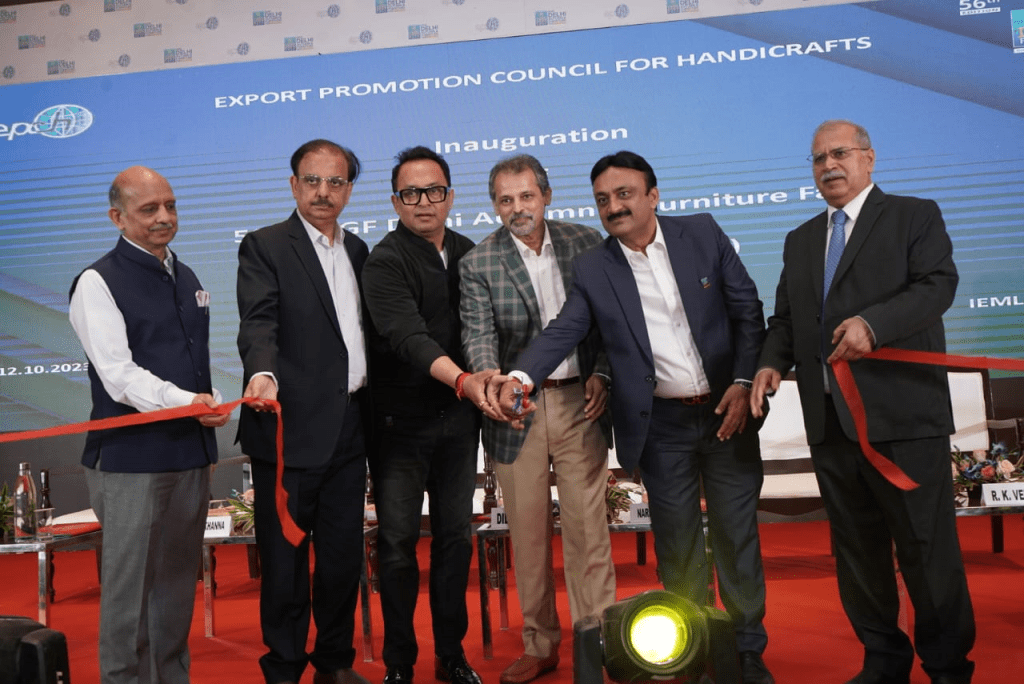 In a message for success of the fair, Smt. Darshana V. Jardosh, Hon'ble Union Minister of State for Textiles and Railways, Govt. of India, commended the fair organisers and exhibitors for making IHGF Delhi Fair – an excellent medium to promote the craft industry and provide an opportunity for them to interact, share knowledge and explore business opportunities. She appreciated EPCH's role in providing a platform to a large number of exhibitors, especially small and medium entities who with their hard work, creativity and enterprise have been able to add to the exports of handicrafts from the remotest regions of India. Hailing the idea of 'Local for Global' she called the fairs' intent in sync with the vision of 'Atmanirbhar Bharat', of the Government of India which aims to not only promote local products and reduce dependence on imports but also encourages exporters to manufacture products for the global market using local materials as well as skills.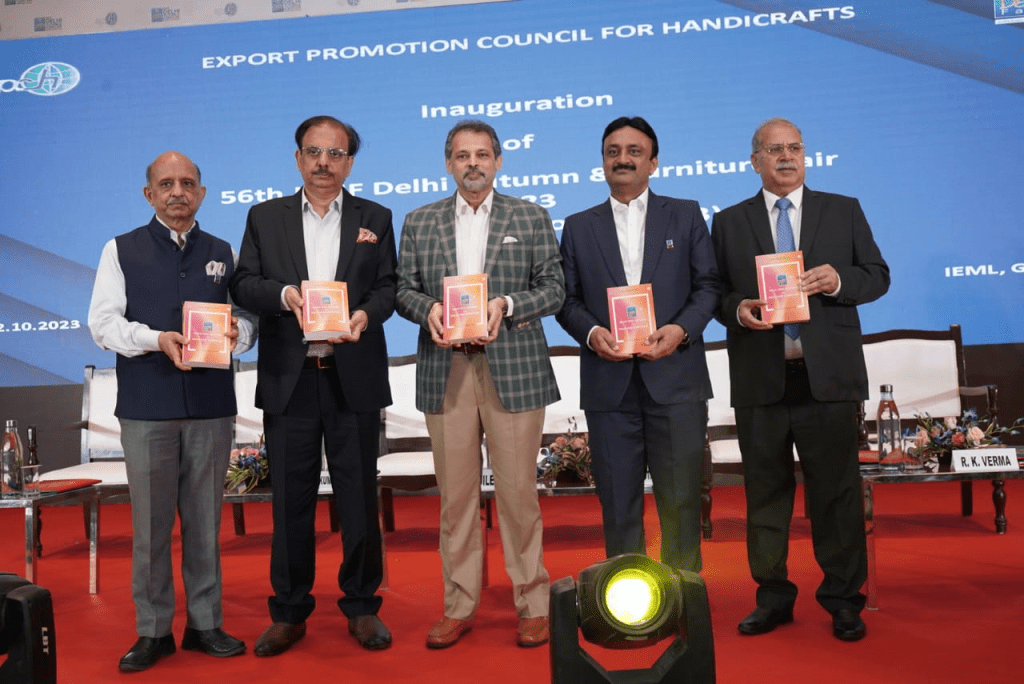 In his welcome address, Mr. Dileep Baid, Chairman, EPCH, complimented the resilience of the handicraft exhibitors for collectively facing the challenges amidst changing times and keeping the sector upbeat. He appreciated the handicraft fraternity's efforts led by the past Chairmen of the Council and attributed the exemplary legacy of the IHGF Delhi Fair to their hard work, vision and leadership. He hoped that the sector and the fair continue to gain strength and grow as one of the most successful handicraft fairs in the world. Announcing the opening of the 56th edition of IHGF Delhi Fair and Delhi Fair-Furniture, he said, "the event stands tall as one of the largest and most prestigious trade fairs in the country, a testimony to the entrepreneurial spirit and creativity of our member exporters who have been showcasing their exquisite craftsmanship and unique products to the world for around three decades. Credit also goes to the overseas buying community, who have reposed faith and confidence in EPCH and have consistently participated in each edition of the show since the last 30 years." Sharing about the Delhi Fair Furniture, he further added, "a show crafted for connoisseurs of furniture trade, this brings a wide selection of modern designs, innovations, handcrafted fusion and contemporary & new age materials from craft clusters and production sectors spread across India. Delhi Fair Furniture will be a One Stop solution for importers, wholesalers, retail chains and design professionals dealing in all things furniture & accessories.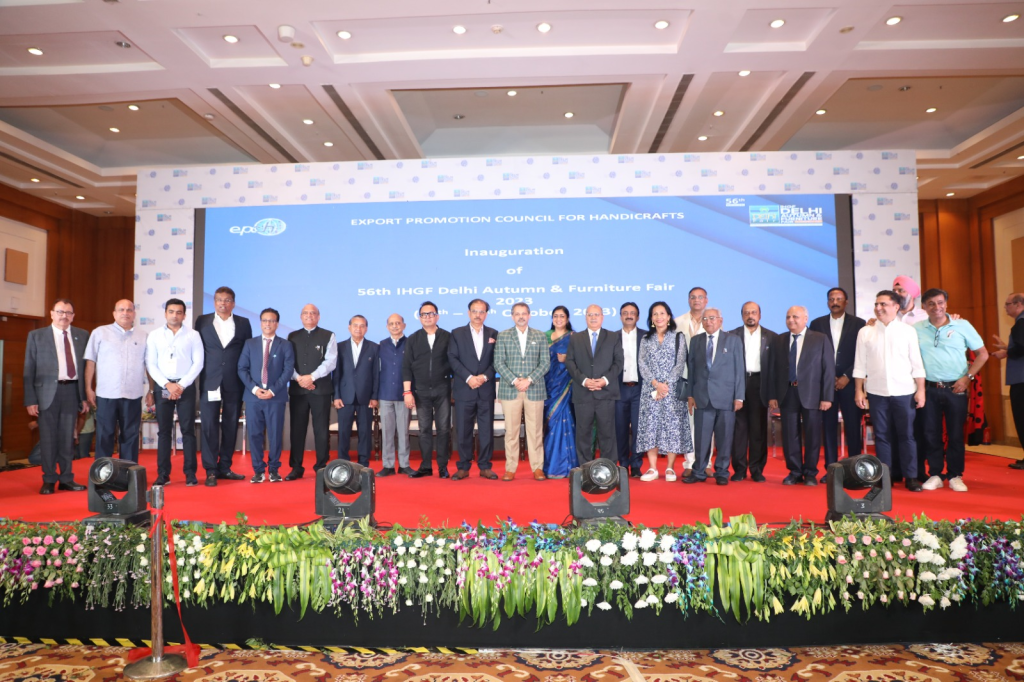 Dr. Rakesh Kumar, Chairman, IEML, said, "IHGF has grown manifold over each successive edition. With an extensive publicity campaign undertaken by EPCH, a large number of overseas buyers, wholesalers and retailers have already registered to visit the show. The India Expo Centre & Mart, with its world class facilities has been a perfect venue to host such large gathering of visitors." He thanked the Government for the support to the sector.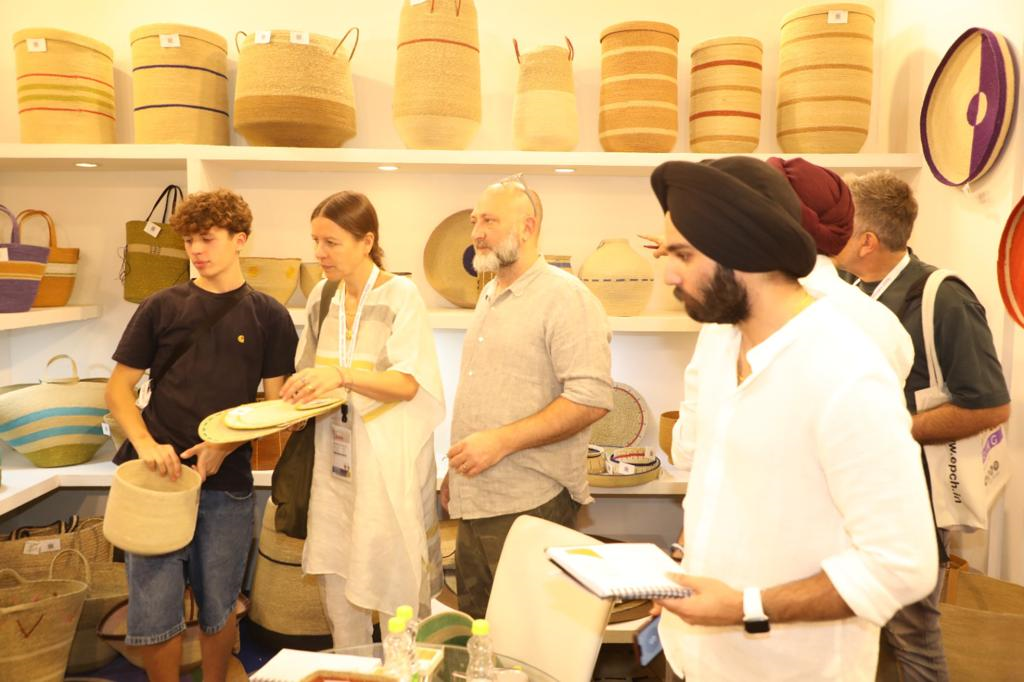 Dr. Neeraj Khanna, Vice Chairman, EPCH, shared that overseas buyers from over 100 countries are expected to visit the fair. The show will also have regular and new visitors from major Indian Retail/online brands. "EPCH has been regularly making efforts to promote regional crafts by providing the marketing platform of IHGF Delhi Fair to micro and small entrepreneurs, artisans and crafts persons to showcase their heritage craft skills. Vibrant lines by these enterprises are also among attractions for the visiting overseas buying community," he further informed.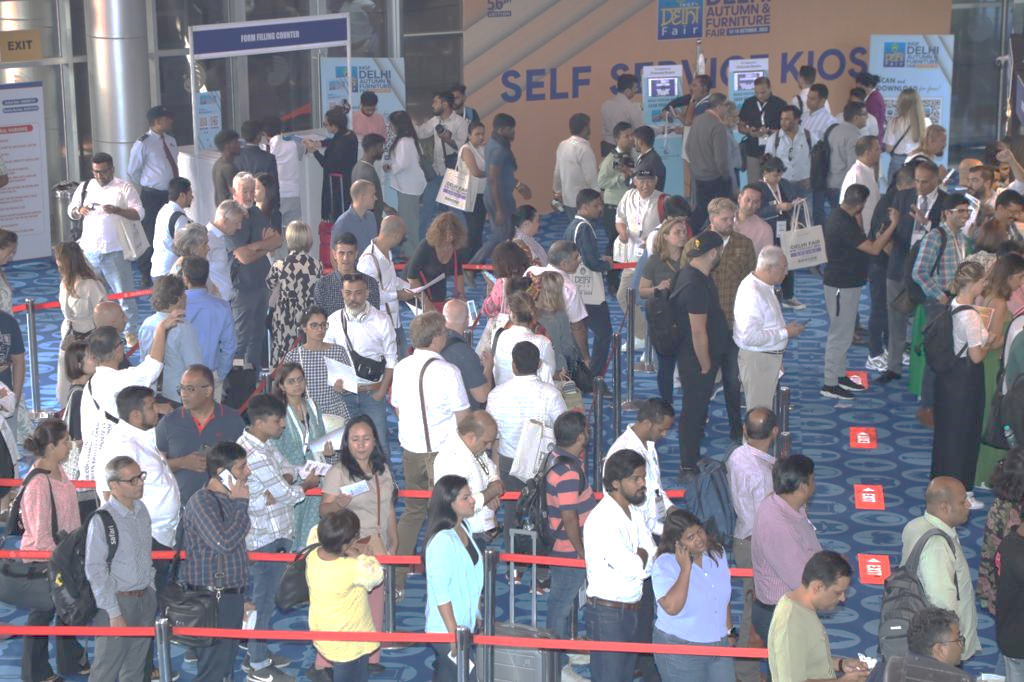 Mr. Naresh Bothra, Fair President, IHGF Delhi Fair, Autumn & IHGF Delhi Fair Furniture 2023 added, "seminars by leading industry professionals and international consultants will be on various topical issues of trade importance like Leveraging International Multi-Modal Transportation to optimize Supply Chains; Design Trends & Forecast; Creating a Successful Online Marketing Strategies for Global Growth; and Crafting Success through Innovative Packaging Strategies, in course of the show."
Mr. S. K. Goel, Fair Vice President, IHGF Delhi Fair, Autumn & IHGF Delhi Fair Furniture 2023 added, "the fair's comprehensive selection by 3000 exhibitors, collectively offers a full spectrum of thoughtfully curated concepts and products at a single platform. This variety attracts buyers from many countries to this show."