National – October 31, 2023 – CBRE South Asia Pvt. Ltd., the leading real estate consulting firm in India today, announced the winners of the second edition of India's biggest Prop Tech challenge, 'DISRUPTECH 2.0', organized in partnership with nasscom startups. Delhi–based Strawcture has emerged as the winner, while Enlite (Mumbai) and Super Bolter (Bengaluru)have been first and second runner-up, respectively. The winners were announced at the grand finale event, held in Delhi on October 31, 2023, that marked an extraordinary showcase of innovation, entrepreneurial spirit, and revolutionary solutions poised to redefine the future of the Indian real estate industry.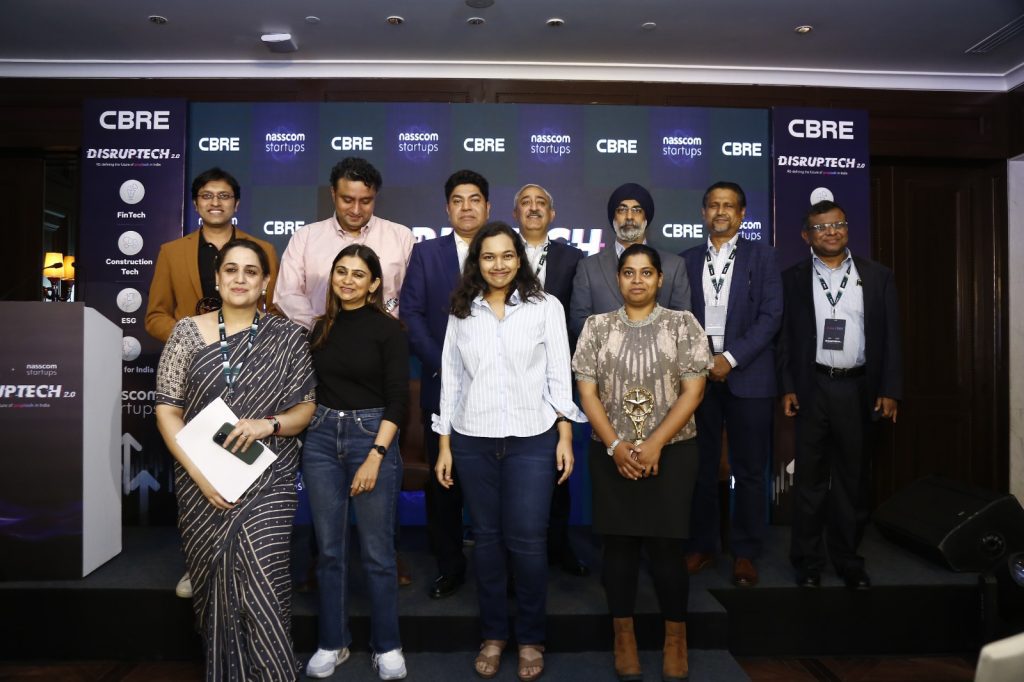 A distinguished panel of industry veterans and experts evaluated the top 11 stellar finalists, out of which the top 3 winners were felicitated by Anshuman Magazine, Chairman and CEO, India, South EastAsia, Middle East, and Africa, CBRE.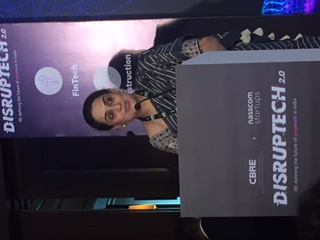 DISRUPTECH 2.0' winner

Strawcture Eco (Delhi)
Strawcture Eco is a Research led biomaterials manufacturing company that makes functional, more insulated and 100% carbon negative building materials by envisioning waste fibers as the key source of raw materials to build products. They currently have 3 product lines: Agribiopanels, Magra (Organic Insulation) & Honeycomb Framing to offer wall system solutions that can address performance, durability, and affordability all together, and offset up to 10 kgs of CO2 per square feet of usage.
Enlite(Mumbai)
Enlite has created the world's first Cloud Native Wireless Building Management System: Know Your Building (TM). It is the only CLOUD NATIVE architecture commercially adopted in the world today where each edge note connects directly to the cloud without the need for a Gateway. It helps in planning redundancies and keeps cost as low as 30% from the traditional BMS companies. This innovative system redefines the way real estate is monitored, managed, and monetized.
SuperBolter(Bengaluru)
SuperBolter is on a mission to empower any person on the planet to design and renovate their home including live cost estimate. Over the last 6 months, SuperBolter has grown 7x with more than 15,000 residential 3D homes being created around the world.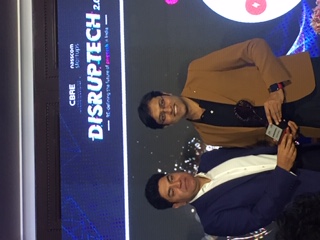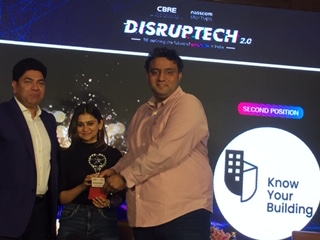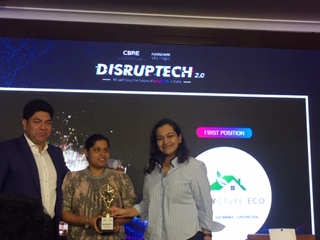 The six-month-long challenge witnessed participation from more than 400 startups, from over 45 cities fromacross the country. The entries for the challenge were divided into categories focused on ESG, Fintech, Construction Technology, and Indigenous Tech for the local market. The highest number of nominations were from Fintech, followed by ESG.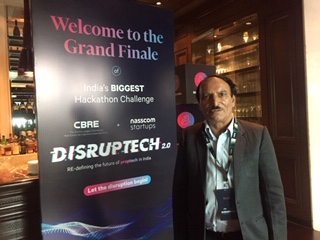 Anshuman Magazine, Chairman and CEO for India, South East Asia, Middle East, and Africa at CBRE, stated, "DISRUPTECH 2.0 epitomizes our unwavering commitment to fostering PropTech in India and propelling the realty sector towards a globally resonant future. It reflects CBRE's dedication to a tech-savvy and future-ready real estate industry. The overwhelming response and the exceptional quality of nominations made the jury's task formidable. CBRE extends heartfelt congratulations to the victorious innovators and sincere appreciation to all participants, nasscom startups and our esteemed panel of judges."