National,  November 07, 2023 — Cinépolis, the first international cinema exhibitor in India, is thrilled to announce the return of its much-anticipated annual CSR initiative, 'Let's All Go To Cinépolis.' This heart-warming initiative is dedicated to the belief that 'Cinema is for All,' aiming to share the enchantment of movies with children across the country. Since its inception in 2014, this initiative has been a bridge to boundless inspiration for thousands of young minds.
"Imagine a world where dreams know no bounds, where children can experience the magic of cinema. Cinépolis India has been making this dream a reality, year after year, by nurturing young minds through exposure to the world of movies," says Mr. Devang Sampat, CEO, Cinépolis India.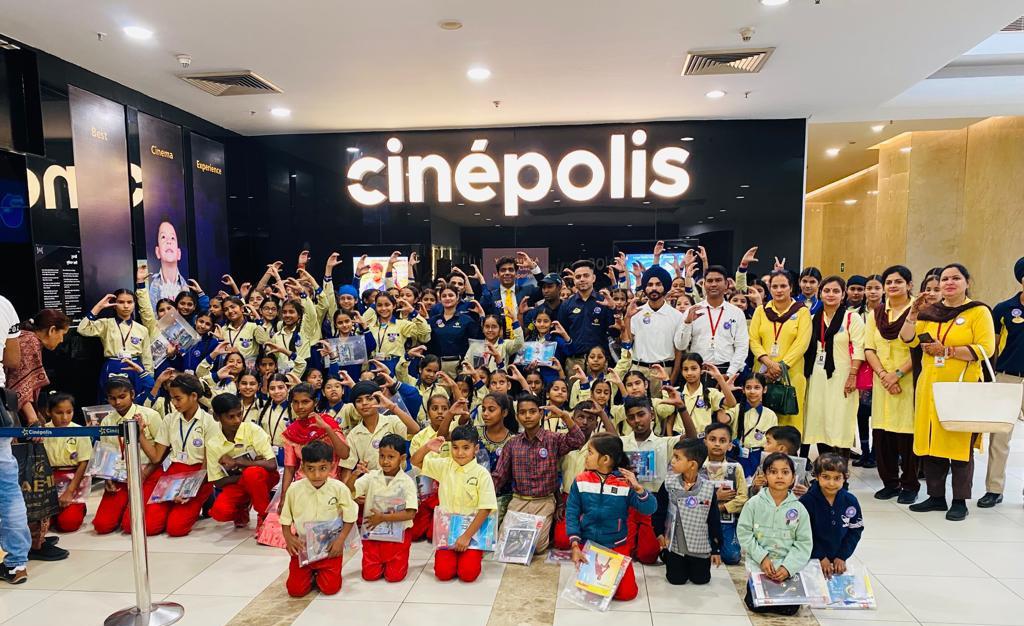 Speaking on the collaboration Tr Robin Agarwala, National President of Round Table India said "In a world where boundless joy knows no constraints and the magic of cinema ignites smiles on every child's face, at Round Table India, we are committed to making this vision a reality. 'Let's All Go To Cinépolis' was an unforgettable event dedicated to crafting everlasting smiles and spreading the magic of happiness."
The 2023 edition of 'Let's All Go To Cinépolis' promised to be the most significant yet, with almost 10,000 underprivileged kids participating in the special screening of Jawan held across 35 Cinepolis cinemas pan India.
This remarkable initiative was conducted in association with Round Table India, a non-profit organization known for its commitment to the welfare of children and the betterment of society.
'Let's All Go To Cinépolis' has been instrumental in sparking joy and igniting smiles on the faces of thousands of children over the years.