Jaipur, January 7, 2023 : The 15th Jaipur International Film Festival, one of the most unique festivals in the world inaugurated its Jaipur Film Market on its 2nd day. Jaipur Film Market was graced by famous Bollywood actress Sonali Bendre, prominent film maker Kamlesh Pandey, Pankaj Parashar, Vinay Waikul and JIFF Director Hanu Roj.
The inauguration was followed by the trailer launch of the film Bissau Mook Ramleela directed by Rajni Acharya.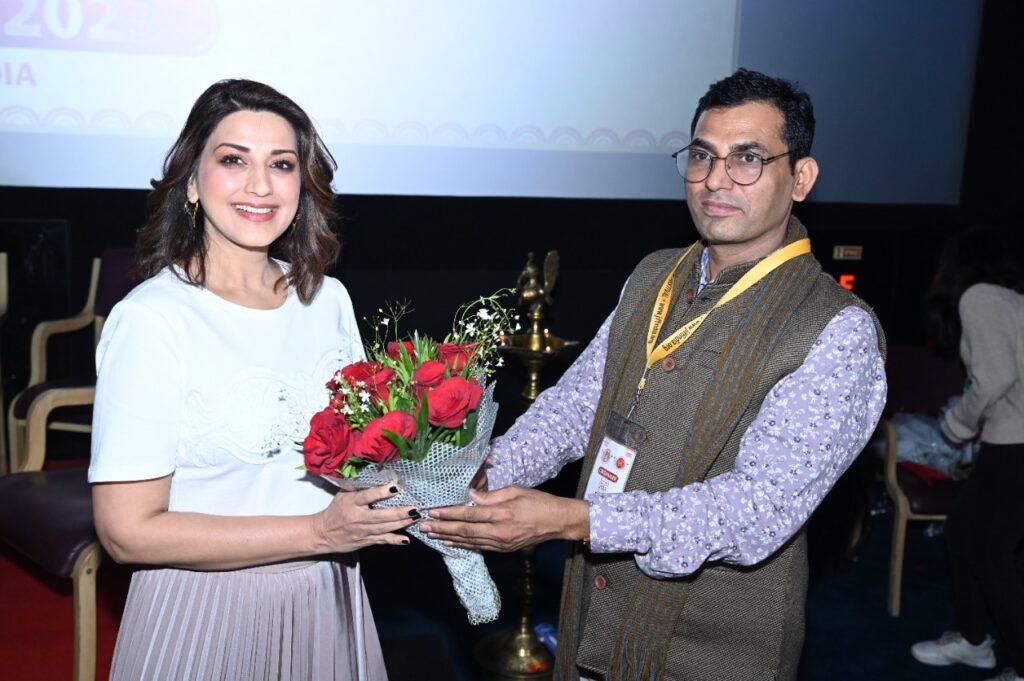 Ramleela artists from Bissau were widely appreciated for their art and depiction of Ram Leela by the audience.
The 15th Jaipur International Film Festival, running across 6 screens of INOX, simultaneously staged screening of films for cinema lovers who turned up in great numbers to watch their favourite films.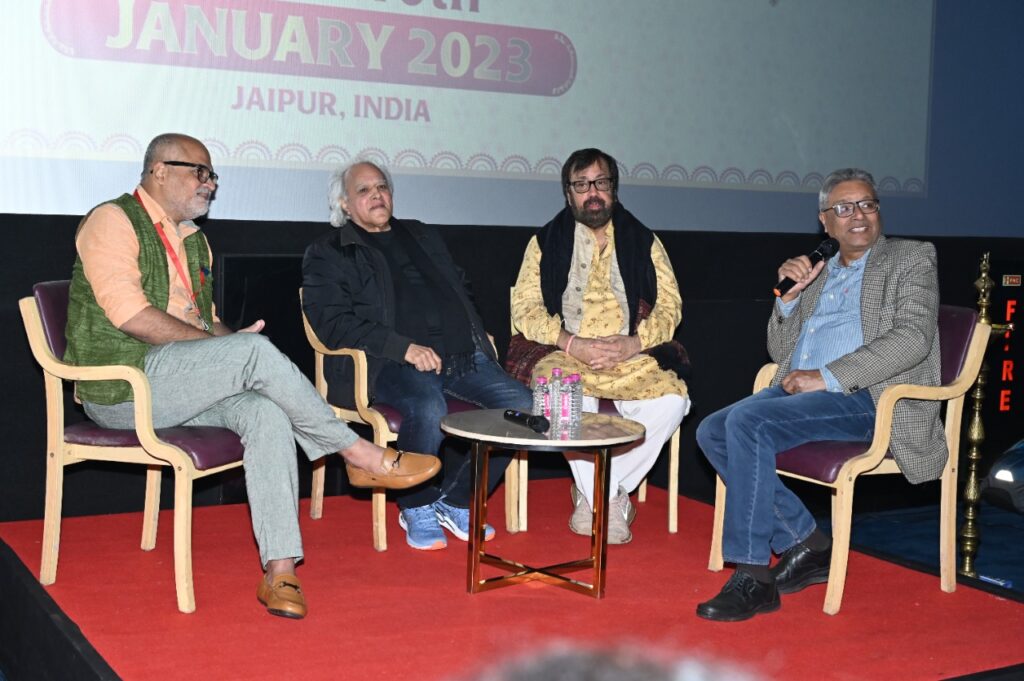 The Jaipur Film Market commenced with an insightful session on Indian Cinema Yesterday, Today and Tomorrow. Moderated by Vinod Acharya, the speakers of the session were Kamlesh Pandey, Pankaj Parashar, and Vinay Waikul.
Discussing the changes that the world of cinema has observed over the years, celebrated screenwriter Kamlesh Pandey said "In the current times, I believe that you can fool some people all the time, you can fool all the people some time but you can't fool all the people all the time. The quality of films I believe has improved tremendously. I envy those writers who have written such great scripts and I am glad JIFF is providing them a platform to showcase their talent. In today's time, I believe there is an audience for all sorts of films, we just have to think big and serve them right. When I wrote Bhagat Singh, there weren't many takers for it. But I had to write a film for young India and I am glad the film reached the right audience."
Vinay Waikul who has worked as First Assistant Director for films like Ghajini, Dangal and has now ventured into directing web series such as Broken news, said " The reflection of who we are and the society we belong to is not well reflected through our films. Through our films, we bring forth stories we have not lived or experienced."
Popular Indian film and television director Pankaj Parashar when asked whether the success of a film depends on the stardom of an actor, he said, "A star is very essential in a film. Everything we do is to attain joy or forget the pain. Cinema brings that joy and stars bring even greater joy."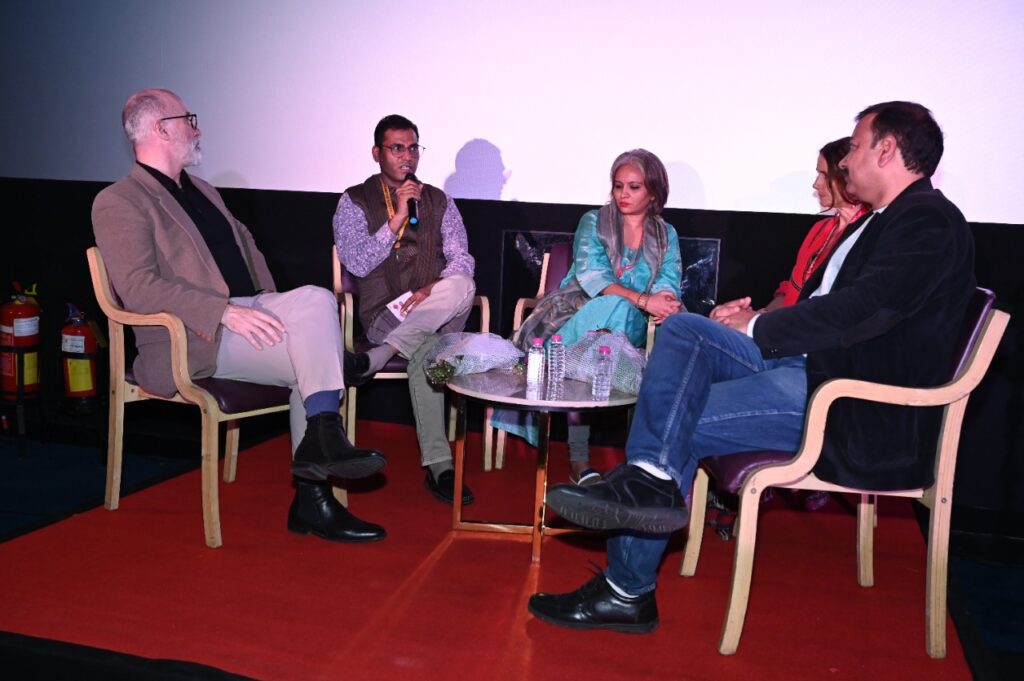 While discussing the future audience for Indian Cinema, Kamlesh Pandey stated that the future of cinema lies in the hands of young people. About taking regional films to the global stage, Vinay Waikul cited, " We should go global. However, the route to go global is through local."
The 1st day of JFM got only bigger and better with famous Bollywood actress Sonali Bendre gracing the occasion. Sharing her views on the Challenges of Filmmaking from Women's & Men's Perspectives, Sonali said, "From when I started my career, the stories were told from a male-dominated lens. The divide of so many years will take time to completely get rid of the bias. With digital platforms coming in, offering people to share their stories in so many ways and places, the times have changed. We have come a long way. More women are stepping in across all kinds of work from makeup artist to technician to DOP etc."
At this juncture, Samir Gogate, General Manager of BBC Studios India Production shared "People these days have evolved. They want to find the best person for the job irrespective of their gender. This is the time when we have to cater to different taste clusters and thus please the audience: male or female should be our priority."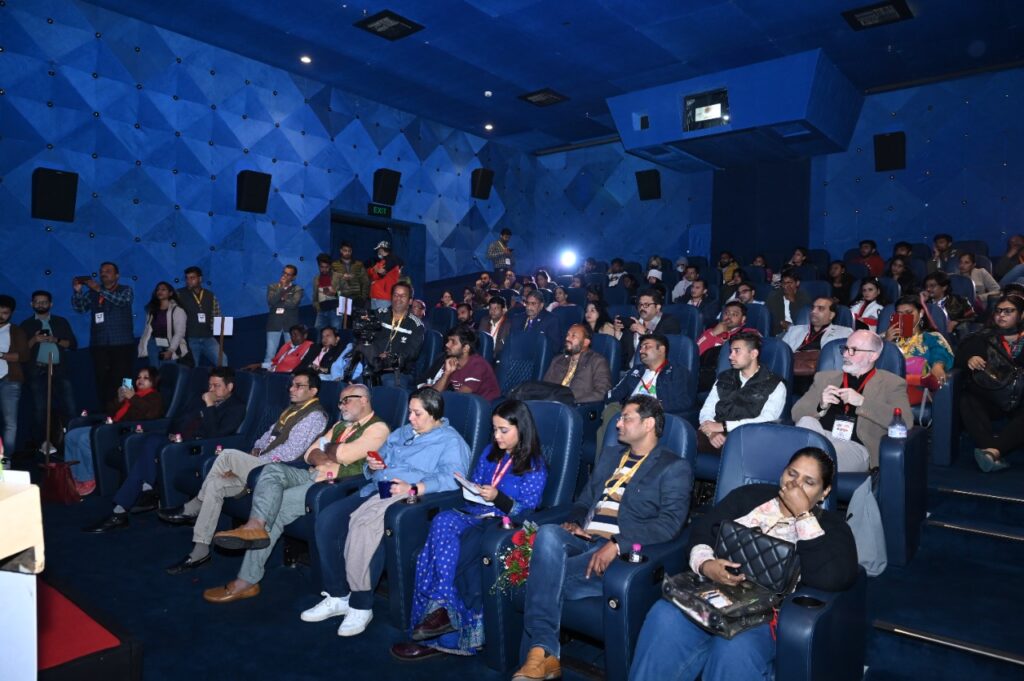 Moving forward with an intriguing session on what technology will rule the film market beyond Theatre and OTT, JIFF director Hanu Roj said, "What started with theatre, moving to OTT, will now be taken over by projector. Our mobile phones will bridge the gap between theatre and OTT and become projectors providing us with a screen anywhere and everywhere. We will keep inviting new technologies, and budding filmmakers, and welcome great cinematic content at JIFF"
Throwing light on the future of independent films and market recovery, Director Aarti Bagri said that in this fast-moving world, the game is changing every 6 months. The power is in writing and not the medium. If the script is good, the platform will sustain it."
Congratulating the Jaipur International Film Festival, filmmaker Phillippa Frisby from the United Kingdom thanked the platform for promoting new filmmakers from around the globe.
Films screening will take place at 5 different screens of INOX, G.T.
Central, from 7th to 10th January. The screening will continue from 10
A.M. to 10 P.M.